Violence against women and children is our problem as well as theirs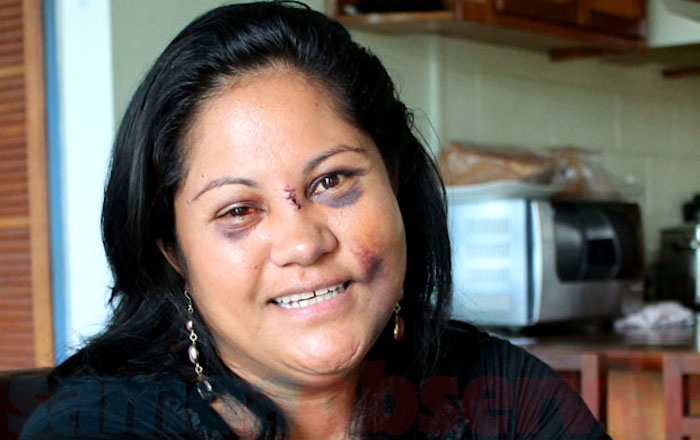 [Originally published on Pacific Politics and in the Vanuatu Daily Post.]
I have to apologise. If what I write today is rambling or incoherent, it's because I just spent a mostly sleepless night standing watch over a woman and her children. While the rest of the nation got off its collective face celebrating the new year, they were being terrorised by a man prowling around their house, peering in through the windows, cutting at the screens, knocking at the door, testing the lock.
I got the call late last night and, after ascertaining that the problem was not simply a momentary disturbance, set off to find transport. It was a holiday, so very few buses were running. In a moment of serendipity, I was picked up by a good Samaritan who just happened to live on the very same road I was headed to. Equally serendipitous, he also happened to be an officer in the VMF (our paramilitary force). When I explained why I was on the road so late at night, he volunteered to accompany me to the house.
The man –the coward– who had been terrorising my adoptive family slunk away as we approached.
Lucky for him that he did. No, I wasn't going to beat him up. I was prepared to do far worse than that. I was going to detain him, forcibly if necessary, and make it my mission to see that he was punished to the fullest extent of the law. I was going to shame him publicly by standing him before a judge, by documenting his every action, by talking to his chief, his pastor and his family. By letting the world know exactly what kind of perverse, despicable acts he had committed.
Much as I might enjoy it, using mere violence against this man would only reinforce the message that might makes right. Seeing him punished by society at large is a much more patient, even painstaking, process. But ultimately the effects are more enduring.