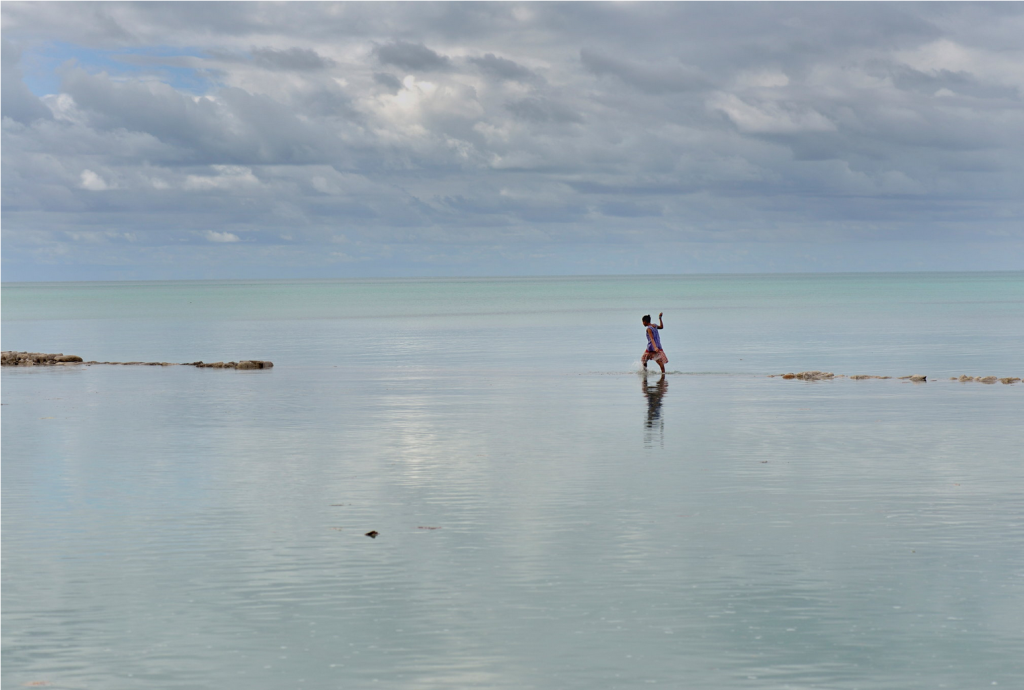 While Tony Abbott was boasting about his story-telling capabilities as he entered the Leaders' retreat at the Pacific Islands Forum, his cabinet were busy drumming up derision with jokes about climate change. Classy.
The ABC and several other news agencies have reported Mr Dutton's soon-to-be-infamous quip that "time doesn't mean anything when you're about to have water lapping at your door."
The Liberal government's blasé, even callous indifference to the plight of their nearest neighbours is enough to make even Fiji Prime Minister Voreqe Bainimarama's sulk look mature and considered.
To add injury to insult, Fairfax Media obtained leaked drafts of the Leaders' statement, traditionally circulated once the conclave is complete, showing that a proposed goal of limiting average global temperature rise to 1.5 degrees was struck from the document.
Kiribati President Anote Tong has said that anything less than this constitutes a betrayal of small island states.
Earlier on, Mr Tong raised the possibility that smaller states might leave the Forum if it no longer served their interests. Couple this with Mr Bainimarama's insistence that Australia and New Zealand take their leave, and it becomes clear that, once again, Australia's apparent dearth of insight into its own neighbourhood leaves it rudderless, clumsily knocking the china off the shelves.
Maybe it is in fact time for a re-think on how Pacific island states align themselves.
Arguably, New Zealand may be forgiven for its occasional lapses into introspection. But aside from economic aid, it is perfectly reasonable to ask what Australia has done to earn its place as a citizen of the Pacific neighbourhood.
Now, let's be fair. We can't for a moment pretend that Australia's largesse isn't critical to the region's development. But what with Nauru's imploding democracy, Manus on the edge of anarchy and shambolic relations with PNG generally—to say nothing about the utter vacuum where its climate policy should be—there are more than a few Pacific islanders rolling their eyes today and wondering just how much more of this so-called help they really need.