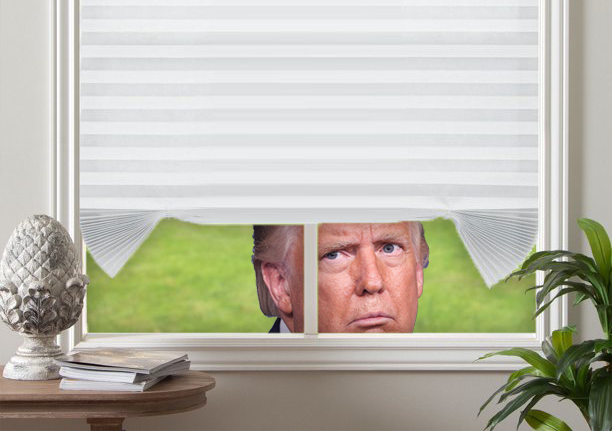 Does the Overton Window have shades? If it does, can we please draw them back over the bit where the media became the enemy?
I've been holding this in for a long time, so don't be surprised if it sounds a little feisty. But you know what? It's the hardest thing in the world to sit in a press conference feeling like you're the only people in the room who care about right and wrong. The only ones who're thinking about others. The only ones who're being honest. The only ones who care remotely about the truth.
The only ones who would rather lose everything than lie.
For those of you who don't know my story, here's the skinny: I got turfed out of my job as the head of editorial for Vanuatu's only daily newspaper for 'administrative reasons'. Those reasons are the subject of an ongoing judicial review, so I won't comment on them, save to say that I don't think they're really why I was denied the right to do my job.
It galls me that I can't even speak in my own defence, but I've been advised to avoid doing anything that might queer the legal pitch. So I'll just say I've spent the last 13 months unemployed—and effectively unemployable—while the issue wends through the courts.
I am, needless to say, a bit tired of being the enemy. I'm tired of having to risk my family's future just to tell people what's what.
I'm tired of China's petulant and bitter intolerance to any Hong Konger who so much as looks at them askance. I'm tired of Donald Trump's calculated, flagrant disdain. I'm tired of Murdoch's decades-long campaign to subvert trust in us, and to denigrate anyone who hold faith with the public good.
I'm tired of us being arrested, persecuted, intimidated, imprisoned, and even assassinated.
I'm tired of being the only one in the room who dares to ask the question, or says the thing that needs to be said. I'm tired of having to remind people that we all have a right to do that.
I'm tired of the relieved looks when I do open my mouth. I'm tired of people telling me in hushed tones how they support me, but there's too much at stake for them to actually say it aloud.
They're right, and I'm tired of that, too.
I'm tired of correcting lie after lie after lie. I'm tired of confronting liars. I'm tired of the fact that it gets harder every day.
I never want to worry if I'll ever see my family again. I'm sick of being unemployed, and unemployable. I'm sick of my right to seek the truth being curtailed by people who know I'm right, and still persist. I'm literally sick, living with depression.
I'm sick of the brazenness, the shamelessness of it all. I'm sick of the fact that even writing this bowdlerised screed is a dangerous act.
So now that we've reached this inflection point in history, can we please just stop being the enemy?
Now that we've reached the time for healing, could you start with us?
All I'm asking is that people stop trying to murder the truth. Stop pretending that the public good doesn't matter more than private interest.
Stop pretending the media are somehow driving this soul-destroying descent into chaos.
Reporters aren't special. We've got exactly as many rights as you—along with more responsibilities. But we're the first ones to fall. We cop the flak so you don't have to. We may be the first ones to be silenced, but we're not the last.
If reporters aren't free to speak, to question and confront, then no one is.
So can we stop being your enemy, please? Can we just be allowed to do our job? Can we maybe, I dunno, get a bit of encouragement, or at least the chance to make a buck at it?
You don't have to do us any favours, really. You don't have to put kid gloves on. You don't even have to be nice.
Just stop them fucking with us. Stop pretending we're the enemy. You know we're not. So maybe stop saying it.
Can we do that now, please?
Hugs,
The Media.
---
The Village Explainer is a semi-regular newsletter containing analysis and insight focusing on under-reported aspects of Pacific societies, politics and economics.